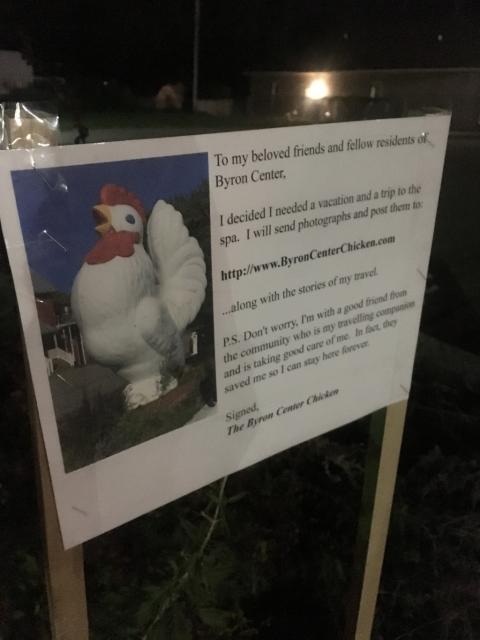 To my beloved friends and fellow residents of Byron Center,
I decided I needed a vacation and a trip to the spa. I will send photographs and post them to:
http://www.ByronCenterChicken.com
...along with the stories of my travel.
P.S. Don't worry, I'm with a good friend from the community who is my travelling companion and is taking good care of me. In fact, they saved me so I can stay here forever.
Signed,
The Byron Center Chicken
---
Sign up for my mailing list below to receive updates on my adventures! I'll be posting photos and stories soon, so stay tuned!